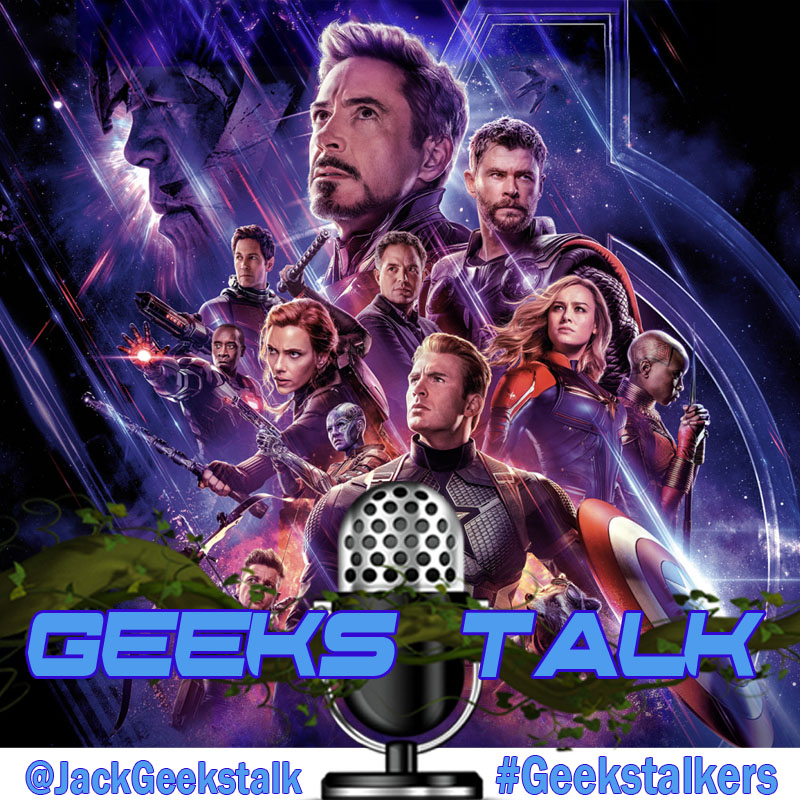 Welcome back to Geeks Talk, the monthly Podcast that is full of geeky goodness.
Today we have for you the podcast crossover spectacular of the year! We figured that for the biggest film of the year we needed to do something special so we assembled the best group of podcasters going to create one big "Super Pod."
The review for this movie has been split into 3 parts:
Ours is Part One
Part Two is available here - https://wehaveahulk.podomatic.com/
Part Three is available here - https://nerdschatting.podbean.com/
Listening to all 3 parts and finding the hidden word in each podcast, gives you the chance to win over £100 of comics and pop vinyls! Check out any of our Twitter Accounts for the details.
https://twitter.com/WHGChatting
https://twitter.com/JackGeekstalk
https://twitter.com/wehaveahulkpod
https://twitter.com/nerdschatting
This episodes Time Stamps:
Since We've Been Gone - 02:25
Endgame Competition Details - 10:38
Avengers Endgame Review Podcast Crossover Spectacular (Part One) - 13:20
Outro - 42:25